Our HAUC(UK) app works offline. How it works will depend on which device, operating system or browser you're using – you will need to accept cookies for the best results.
We update the HAUC(UK) app regularly, particularly the Alerts and Documents section. When you use the app with a phone signal or WiFi connection, you'll always see the latest content. But this quick guide will give you the best results when you can't get online, too.
Android or Windows devices
You should see two buttons on your screen. One invites you to install the app. The other asks you to enable push notifications, which will keep you as up to date as possible (you'll need to confirm the pop-up or next screen with 'allow' notifications).
Installing the app - Android or Windows devices
If the options are not available, you can find the app here
iOS devices
You'll need to install the HAUC(UK) app manually on iPhones. At the moment, iPhones don't support push notifications, but the app will update automatically when you next find some signal or WiFi.
At the bottom of your browser screen, tap the share icon.
Scroll to the bottom of the list and tap [ Add to Home Screen ]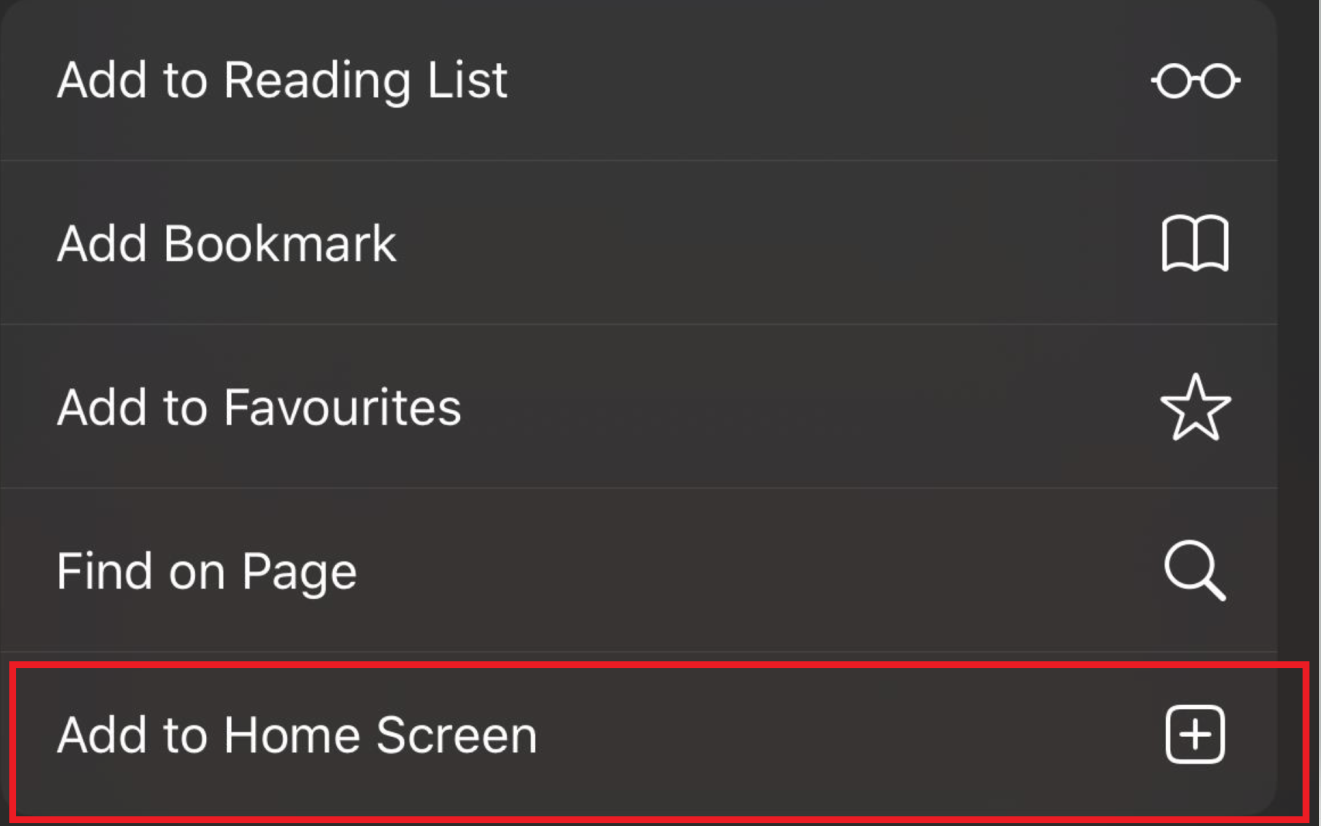 How much space does the HAUC(UK) app need?
The HAUC(UK) does store content on your device. At the moment, it's under 100MB of storage.