Introduction
Figure NGA9.1 shows a flow chart describing the approval procedure for ARMs and ATs.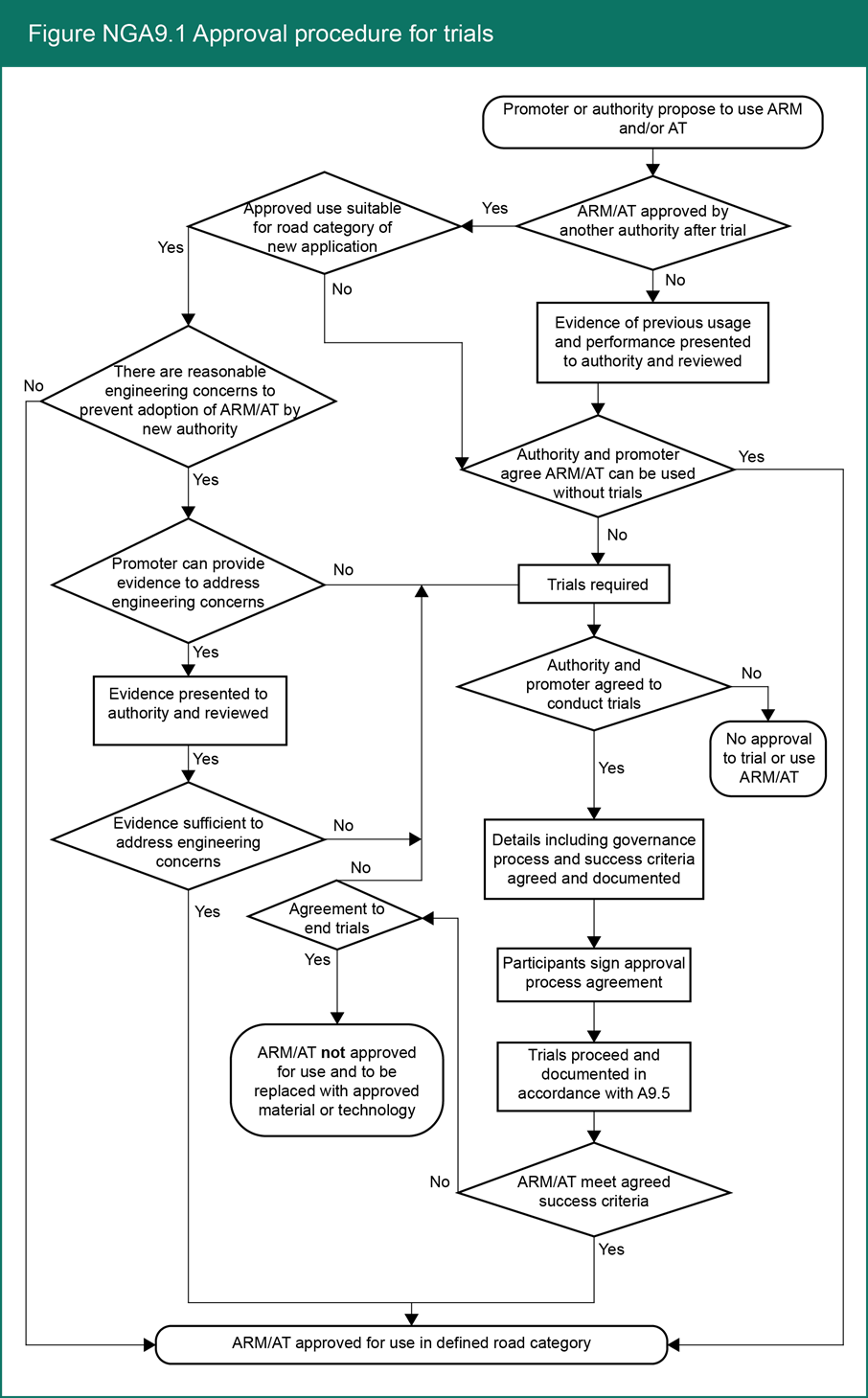 Engineering concerns include factors that indicate there is a reasonable challenge to the assumption of successfully transferring an ARM or AT into a new authority area. The starting point for this is that the ARM or AT has been approved, that evidence from the trials demonstrate compliance with the requirements of A9 and that the ARM or AT is suitable to be used in a new authority area. Engineering concerns may mean additional trials or validation data sets are required to address the points raised.
Examples of reasonable engineering concerns include regional variation in feedstock that is outside of a mix design process (e.g. proportions of high plasticity clay or chalk), nature of the constituents (e.g. high organic content in peat or alluvial clays), rounded/sub round gravel content etc), and condition of the constituents (e.g. areas with high water tables). The above reasonable engineering concerns are not barriers to the use of ARMs or ATs, but they are specific conditions which, if not previously encountered, could result in different outcomes i.e. they are technical risks. Therefore, it is reasonable to challenge the requirement for additional trials for validation purposes, or the applicability to a specific area. Further, it is important to differentiate between global engineering concerns for an area and potential local concern within an area which may restrict widespread application.
General requirements, special considerations and duties of parties in the approval trial
General requirements for approval trial
Figure NGA9.2 shows how to select the appropriate trial duration depending on the type of innovation proposed (technology or material) and the type of material and the supporting evidence provided.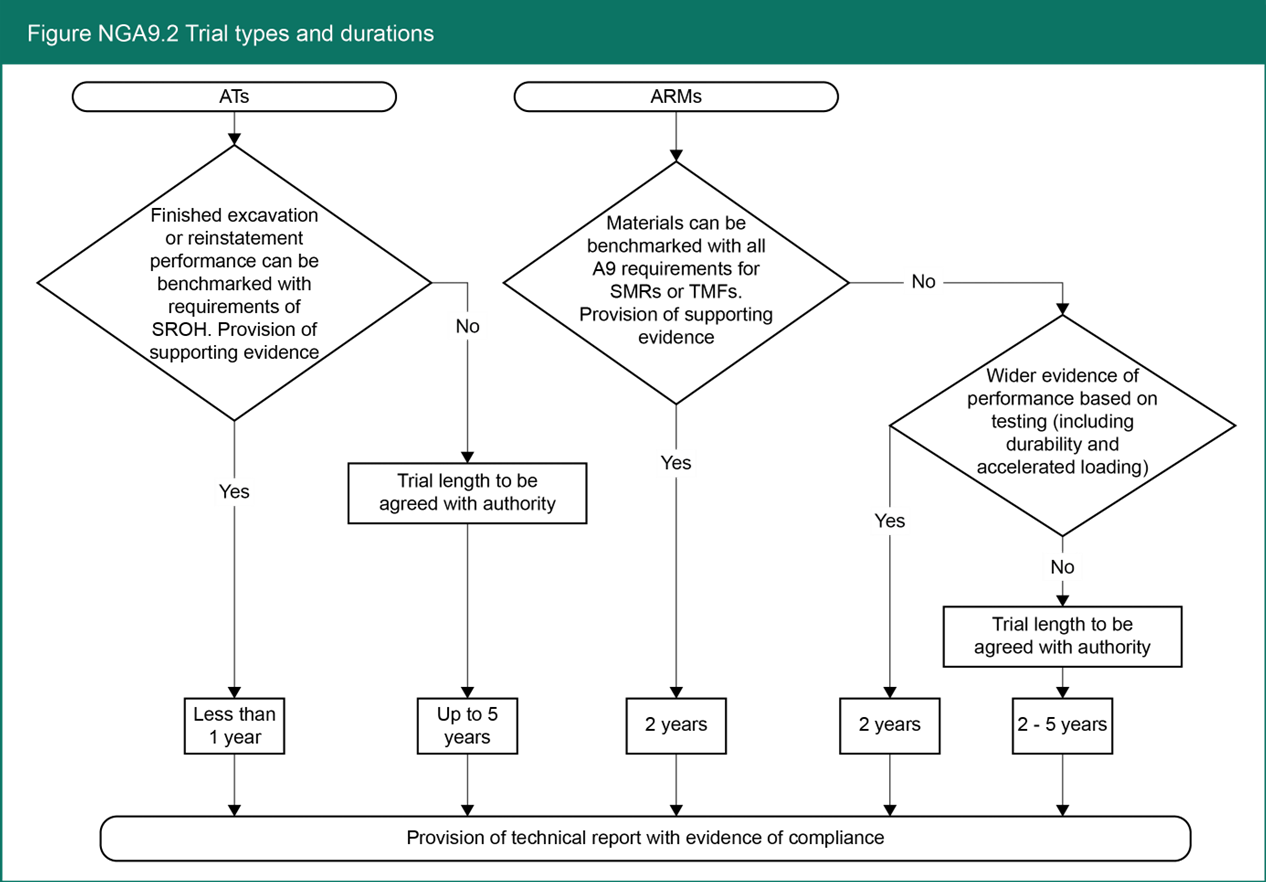 Suggested information for inclusion in approval trial agreement
Example of information to be provided: Definition of the trial, to include details (as required) of:
Material;
Method;
Process;
All participants
Track record of use or similar
Type and location of the trial sites (if required):
Number of trial sites required to comply with the approval process. Are they to be routine utility excavation or excavations for trial purposes?
Road category or footway/footpath/cycle track classification.
Positioning of trial site
Position of reinstatement within the road e.g. within n/s wheel track Either:
Material details and material preparation
Mix design, binder details, additives, dependencies related to on site conditions.
Details of batching, mixing, transport and placement procedures.
Weather protection, etc.
And/or:
Method and/or process details
Details of method and/or process to be adopted, reference to relevant plant and equipment, etc.
Quality Assurance and control process
The details of site testing and assessment carried out to confirm suitability and compliance.
Details of retrospective and ongoing testing and inspection criteria.
Types of samples and sampling frequencies for both the trial and for ongoing QA.
Contact details for accredited laboratories used to carry out development and assessment testing.