Guidance Bulletin 38
When Narrow Is Not Narrow Enough!
The inappropriate placement of a Road Narrows (RN) sign can lead to the confusion of drivers and even a potential accident. Current LANTRA 12d training may inform operatives that they should place a RN before any traffic light head that may be placed in the carriageway as part of a temporary Traffic Management set up. This is not correct and has led to a number of potential risks being raised including traffic actually being directed into works (see below)

It is far more important to protect the works (which are likely to contain operatives, machinery, and an excavation) than it is to protect a signal head. When designing a portable traffic signalled works the RN must indicate the side of the works UNLESS your site-specific risk assessment deems that any advance incursion requires a RN in which case you must detail why this is the case.
DO

use the RN for the main hazard (WORKS) unless you have a complete lane build out for the lights.

DO c

heck and recheck your TM drawing before making an application as incorrect applications will be returned.

DO

check with your supervisor, manager or other competent person if you are not sure where to place the RN.

DO

check your site when you arrive to ensure the correct RN and plate is used.

DO

always check the Red Book to make sure your site is compliant if in doubt ALWAYS ask.

DON'T

use a RN to indicate a traffic light head unless you have a complete lane build out for the lights.

DON'T

assume always ask if you are in any doubt that your site is correctly signed.
HAUC(UK) thanks Morrison Water Services in their help in the creation of this guidance.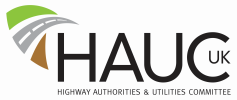 IF YOU ARE IN ANY DOUBT, CONTACT YOUR SUPERVISOR FOR FURTHER ADVICE
DO HIGHWAYS THE RIGHTWAYS